Fons Olterdissen
---
In the 1980s, as a brand new Maastricht municipal official with Dutch roots, I was stunned by the massive uprising and chanting of the Maastricht national anthem at a municipal meeting. Everyone sang along with all their heart (with the exception of my as-husband, born from Kerkrade, who even obstinately stayed put). A crash course in Maastricht history and culture that aroused curiosity!

The Maastricht national anthem is the final piece from the opera 'Trijn de Begijn' by storyteller, writer, organizer of popular festivals, director, comedy player and councilor (1906-1919) Fons Olterdissen, a talented man.
Two more times in my career, I meet Olterdissen. The image of the story-telling Olterdissen by Willem Hofhuizen stands in front of the Juliana nursery, where my children stayed. His grave is in the tour of the Cemetery on Tongerseweg, which I often give. This monumental cemetery is located at a considerable distance from the center on a higher ground. If you were buried in Maastricht, you 'went onto the Tongerseweg'. In 1923 thousands of Maastricht residents accompanied Olterdissen to his final resting place.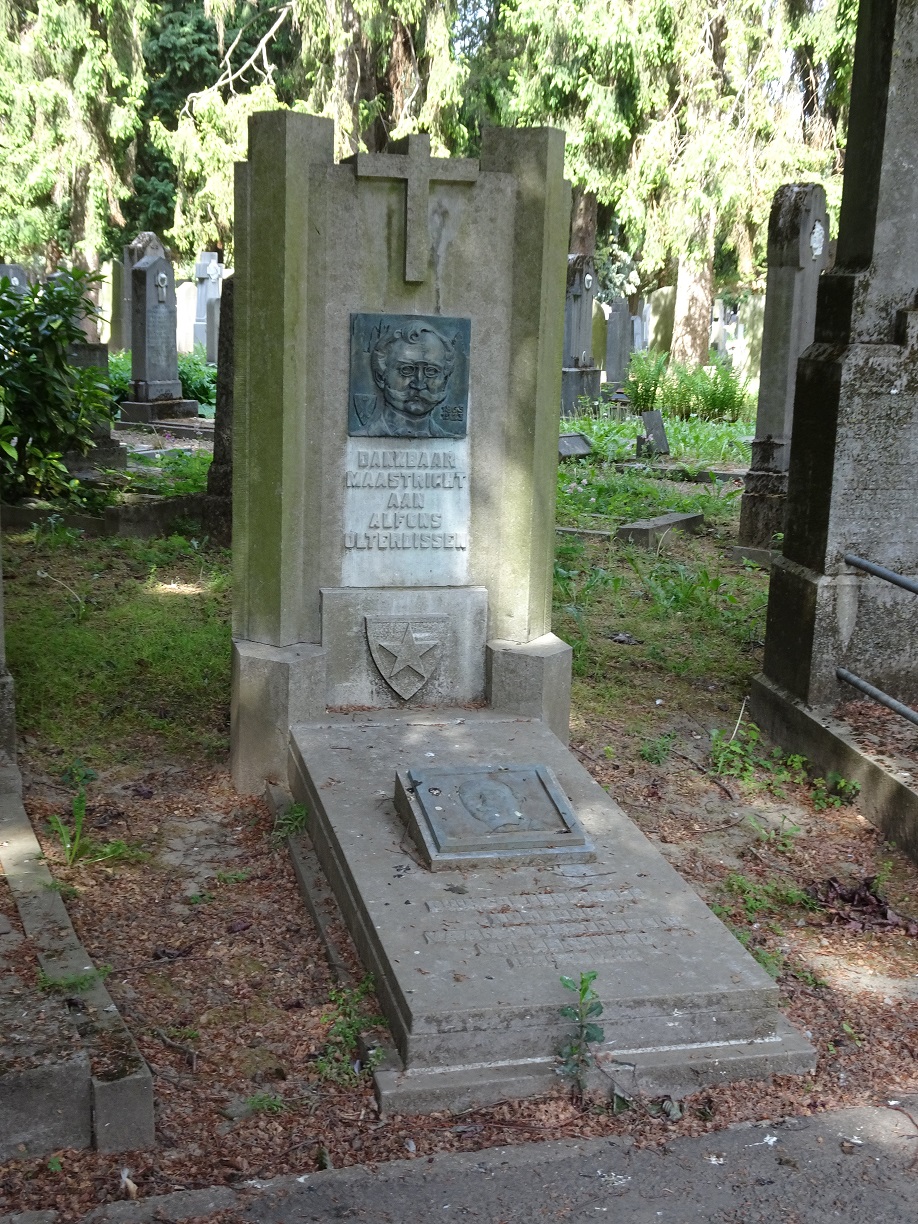 Fons was born in Maastricht in 1865 to a German father, a Zeeland mother, both Protestant. He learned Maastrichts on the street. His birthplace is on Boschstraat. After primary school, Fons worked as a decorative painter at De Sphinx. At the intercession of the painter Henri Govaerts, he attended arts and crafts school in Amsterdam. In 1888 he returned. Fons was one of the founders of what is now the VVV, was the initiator of the first carnival parade and wrote several very successful Kemikke operas (including the Kapitein van de Köpenick), which are still performed to this day. His brother Guus, who was a musician, wrote the music based on well-known arias and children's songs. The melody of the first sentence of the Maastricht national anthem looks suspiciously like the first sentence of the Albanian national anthem, but that would be a coincidence.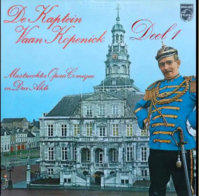 The first performance of De Kapitein van Köpenick with Guus Olterdissen in the leading role in the dock.
Fons was editor-in-chief of the magazine Nedermaas, taught art history and was asked to direct the play for the seven-yearly Heiligdomsvaart of 1923, with 600 actors and extras.
He eventually died at the age of 57 of bell dandruff, a contagious disease, alone in a quarantine cell at Calviënberg hospital. His brother Guus survived him for 20 years, was first buried in the Oostermaas cemetery, but was still interred in his brother's grave in 1962, which is written by Charles Vos.
Text: Corry de Koster
---
This story was submitted by Corry de Koster